Inner Active Pelvic Health Physiotherapy is committed to providing you quality care in the treatment of bladder,
bowels and pain concerns in a safe and comfortable place.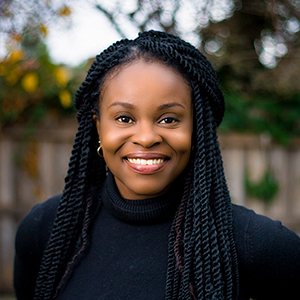 Principal Physiotherapist
Since graduating in 2005 Tafy  has spent the last 10 years working with women. Over that time her interest continued to develop in gaining skills in pelvic health for both men and women.  She holds post graduate certificates in Exercise for Women and Pelvic Floor Rehabilitation from the University of Melbourne and has trained in Pilates. In addition to her role as  Principal Physiotherapist at IAP, she also consults at the Royal  Women's hospital which has empowered her to deliver a holistic whole person approach in her treatments.
She is experienced in the management of pregnancy-related musculoskeletal conditions (including coccyx pain, pelvic girdle pain and thoracic pain), return to sport after childbirth, incontinence, prolapse, chronic pelvic pain, perineal trauma, mastitis, pre and post-operative pelvic surgery rehabilitation and pre and postnatal abdominal and pelvic floor muscle dysfunction. Tafy has a patient- centred hands on approach in working with a broad spectrum of patients. She is also a  sessional tutor at the University of Melbourne. Outside work she enjoys traveling, running, spending time with family and keeping up with her three very active boys. 
Membership
► Continence foundation of Australia 
► Continence Foundation of Australia Physiotherapy Group (Victoria Branch)
► Australian Physiotherapy Association -Women's, Men's and Pelvic Health committee member
► Australia New Zealand Gynaecological Oncology Group (ANZGOG)
Janice Campbell has been practising as a Physiotherapist since 1983 in both the private and public sectors. Specialising in Continence and Women's Health since 2004, her main areas of expertise include pregnancy and post natal issues, pelvic floor rehabilitation, bladder and bowel continence and prolapse.
With over 14 years of experience in the field of Women's Health, Janice has  helped many women achieve their goals in complete health.
​She holds a special interest in the older women providing education on osteoporosis prevention and management.
Shuchi completed her Bachelor in Physiotherapy and Master's in Sports in 2008. Since then, she has gained extensive experience working in both private and public settings.
Shuchi has always had an interest in women's health and pelvic health which has led her in gaining further postgraduate studies.  She combines her knowledge in the area of women's health with her extensive background in musculoskeletal rehabilitation to establish a holistic approach in her patient care and treatment. Shuchi has a particular interest in working with pregnant and postpartum women and understands the challenges they face. She is passionate about complete wellbeing, understands the benefits of exercise and education to empower women in managing their conditions throughout the life stages.
Outside of work she enjoys  Cycling, classical Indian dance, yoga.
Min graduated from the Master of Physiotherapy from the University of Queensland in 2005. Since then Min has worked in various areas of physiotherapy in both hospital and private practices across Melbourne and the UK, including in paediatric, orthopaedic and rehabilitation. Min's interest in Women's Health began 10 years ago while working in pre and post natal care and pelvic floor rehabilitation. She has since obtained post graduate studies in the area of pelvic health, exercises for women and pelvic girdle pain. Min believes in treatment that is tailored especially to the individual in order to achieve the most positive gain in one's life.
While not working, Min is running after her two young kids. Together they enjoy music, baking and sustainable gardening.
Catherine has over 12 years experience in a wide variety of physiotherapy areas. She has followed specifically her interest in men's & women's pelvic floor physiotherapy and physiotherapy for the childbearing years since qualifying from the University of Melbourne with a Postgraduate Certificate in Pelvic Floor Physiotherapy in 2012.
Catherine is passionate about helping women and men maintain health, fitness and continence throughout all stages of their lives. She is committed to evidence based practice via regular participation in professional development and is a member of the Australian Physiotherapy Association (including the Continence & Women's Health Group) and the Continence Foundation of Australia (Physiotherapy Group). She has also participated in teaching at Latrobe University. In addition to working in private practice, Catherine works as a pelvic floor physiotherapist at Northern Health Community Therapy Service.

(Currently on Maternity Leave) 
Lakshani is a warm and compassionate person and a tremendous asset to our practice. She holds an honours degree in Information Systems Management and is a PMP certified Project Manager. Her knowledge of process management and information systems has allowed her to do an amazing job at setting up and coordinating our support services. She loves working with children, and volunteering in the community. She also enjoys travelling, gardening, and enjoys creating happy memories through food.
Anna is a warm and compassionate person and a tremendous addition to our practice. She's amazing with handling all patient queries and appointments. She brings her many years of experience as a medical receptionist and implements her skills to provide a safe and friendly experience for all patients attending Inner Active Physiotherapy. 
Anna enjoys cooking, gardening, going to the beach and dining out with family and friends.
Hayley is a warm and compassionate person and a tremendous addition to our practice.  She brings many years of customer service experience to Inner Active Physiotherapy which enables her to provide a friendly experience for all.
Hayley is currently studying a Bachelor of Criminology and Psychological Science at La Trobe University. In her spare time, she enjoys traveling and playing netball.