Exercise Therapy Classes/Clinical Pilates
What is Exercise Therapy/Clinical Pilates?
These are exercises using spring-loaded equipment, such as the reformer and resistance bands, to better engage the core muscles of the body. Designed to improve the core muscle strength and tone that it often addresses issues of persistent low back, hip, and pelvic girdle pain. In addition, a well-developed program improves flexibility, balance, overall posture, and functional ability.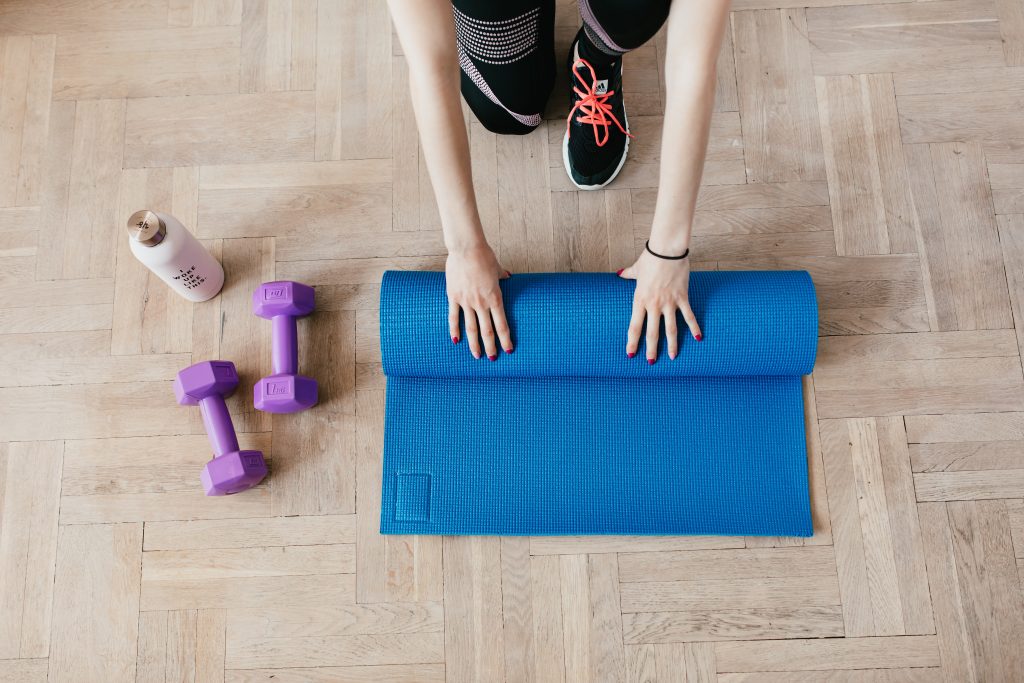 Benefits of Clinical Pilates
Some well-known benefits of engaging in pilates are as follows: 
Customized program specific to your individualized needs
Increase in core strength, balance, and flexibility 
Reduce pain especially lower back and pelvic girdle 
Increase exercise tolerance and endurance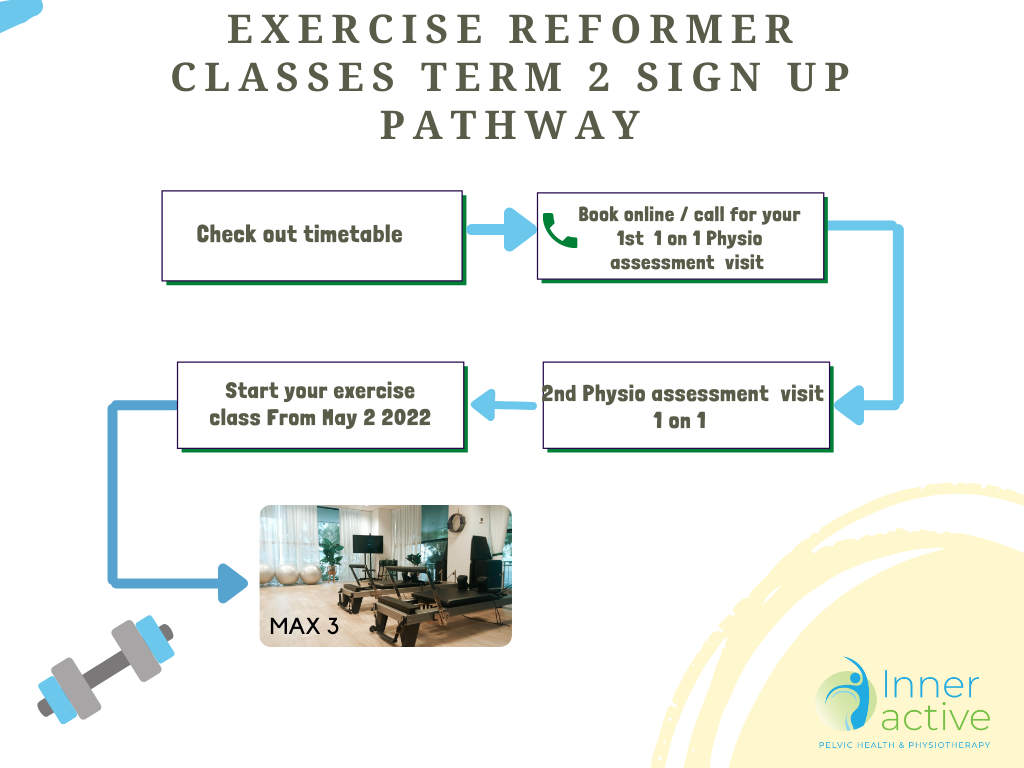 Before starting a group exercise class, we require you to have at least two one on one physiotherapy consultations with one of our physiotherapists. This allows us to carry out a full assessment of your condition, establish your physical health goals and introduce you to your customized.
On-the-spot rebates may be available * depending on your private health insurance coverage.
*Please contact your provider to find out how much you will get back.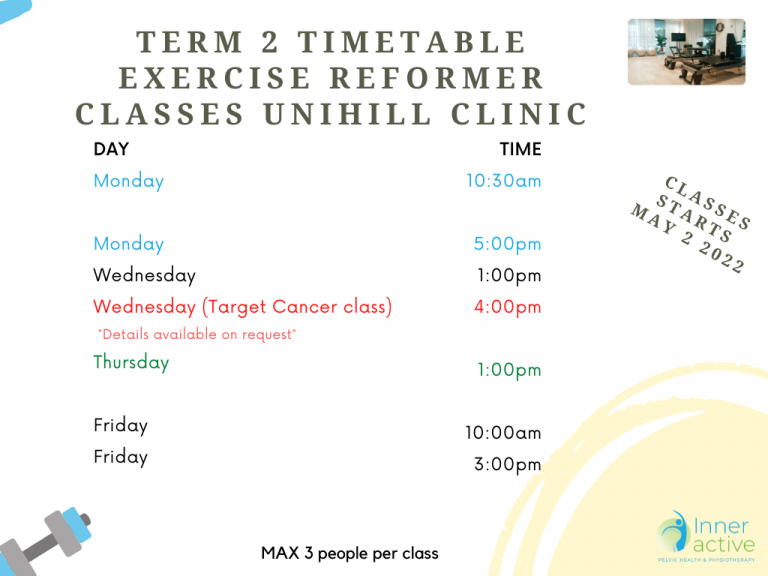 Once you have identified the class you would like (we encourage weekly attendance), contact our offices to make a booking.
All initial bookings are to be made via phone 03 70065112. or online booking – Select- Exercise Class Reformer Initial Assessment 45 mins
Pricing
$38.50 casual
Packages available
of 5 with 5% discount
of 10 with 10 % discount
Fees apply for any cancellations that are less than 24 hours notice.