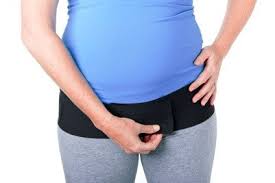 Recently Victorian committee member Tafy Seade, principal physiotherapist of Inner Active Pelvic Health, sat down with founder and creator of the Mitton pregnancy pelvic support belt, Ingrid Mitton.
Find below a repost from that interview with the pelvic belt creator
(repost from the Australian Physiotherapy Association  Newsletter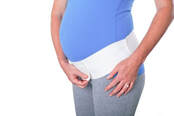 Recently Victorian committee member Tafy Seade, principal physiotherapist of Inner Active Pelvic Health, sat down with founder and creator of the Mitton pelvic belt support, Ingrid Mitton.
Physiotherapists who treat pregnant women are well-acquainted with the use of pelvic support in managing pelvic girdle pain in pregnancy, also known as pregnancy-related pelvic girdle pain (PPGP).
The Mitton belt is designed to provide support of the pelvic joints in the presence of pelvic girdle dysfunction that is commonly seen in pregnancy. PPGP refers to pain that is felt in the sacroiliac joints or pubic symphysis. In pregnancy, this is closely linked to hormonal, biomechanical, metabolic, and genetic factors. It affects up to 50 percent of women who are pregnant and can lead to significant physical disability that affects daily activity such as walking, changing position, standing, turning in bed, and general mobility.
Ingrid Mitton is the physiotherapist who created the belt over 30 years ago. She delved into the area of women's health early on after her own pregnancies and instantly fell in love with the field. She started running childbirth education classes and progressed into exercise classes with 'Changing shape'. It was around this time that physiotherapy in women's health was starting to evolve into what we see today.
It was while conducting classes that she noticed the gap, quickly realizing that there was not much available for this particular group in terms of effective support they could use to help them continue with their activities. Ingrid took on the task to find a better way. Incidentally, she got hold of some material from her children's school fete, pulled out the sewing machine, and within months the Mitton pelvic belt was birthed.
During the early stages, many expectant Mums began noticing significant benefits of the belt, so they naturally endorsed and spread the word–which is as good PR as a product designer could hope for. To ensure proper and fit-for-purpose use, Ingrid has tried to make sure that the belt was sourced through a healthcare provider because it was designed to work 'in conjunction with a good assessment, exercise therapy, manual therapy, and education.
The Mitton belt, now 30 years old, continues to be manufactured in Melbourne. It is now readily available in various hospitals, both public and private, as well as in private practices across Australia. Originally made to address the challenges of pelvic girdle pain in women, this belt has been used in different sectors, including pelvic trauma in the elderly and in men with osteitis pubis.
The Mitton belt is available in various sizes, ranging from 85 cm to 150 cm, either black or white. Ingrid still prefers that the belt be supplied by a health practitioner to ensure fitting, care, and instructions are followed through. She encourages those interested in creating products, especially in the field of women's health, that if you have found a need, give it a go.
If you would like more information about the Mitton pelvic belt check out Ingrid's website.
Inner Active Pelvic Health and Physiotherapy is a listed stockist of pregnancy pelvic support belts. Our women's health physiotherapists can help you if are faced with pelvic girdle pain during your pregnancy For me information on what is pelvic girdle pain check out this blog, to book an appointment contact us HERE
Written by Tafy Seade
APA committee member – Women's, Men;'s, and Pelvic Health VIC.
References
Vleeming A, Albert HB, Östgaard HC, Sturesson B, Stuge B. European guidelines for the diagnosis and treatment of pelvic girdle pain. Eur Spine J 2008;17(6):794–819. doi: 10.1007/s00586-008-0602-4.
Pierce H, Homer CSE, Dahlen HG, King J. Pregnancy-related lumbopelvic pain: Listening to Australian women. Nurs Res Pract 2012;2012:387428. doi: 10.1155/2012/387428.